It happens occasionally here in FL that people get "Flamingoed"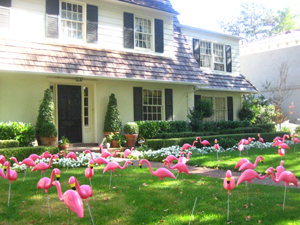 They show up on your lawn one morning, stay a day or two, then quietly fly away during the night.
One of my favorite Halloween decorations was the "skelemingo" but, sadly, someone adopted him one night.
I have yet to replace them but now seems as goid a time as any.
_________________
Procrastination means you are free today and always have a project for tomorrow.
"To Taua Na Moai!"