I have had this WITCO bar sitting in my garage for over a year. I picked it up in West Palm Beach from a guy that was cleaning out a storage room from all his parents stuff. We recently had our windows and doors replaced so I took some time, built shelves and finally brought the bar in to display: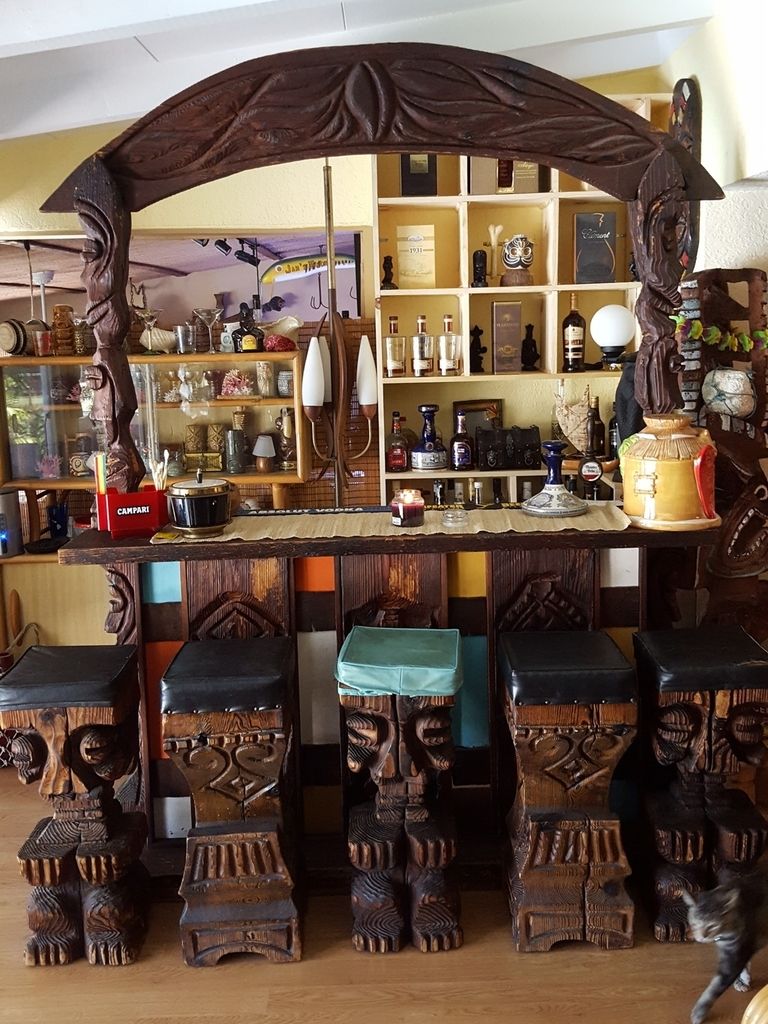 You would think that I would have done repairs while it was in our garage. Unfortunately, it was not accessible so I still have some work to do to it. One of the multi colored panels is broken so I'll pull them all out and repaint while replacing the one. I may even paint one side and put some fabric on to match whatever I end up doing with the stools since they need to be recovered as well.
I'd also like to refinish the top by coating it with polyurethane but I'm afraid that would hurt the classic look so I may just cut a piece of clear of Lexan to fit over the top instead.
So, now I need to sell my old WITCO bar.