Diggin' the possibilities for PIE WEAR!!!!
Thought I'd add a couple of shots of a recent Fabulous Fashion Tramp creation I acquired.....
Hangin' with the Tikis at Trader Vic's Munich: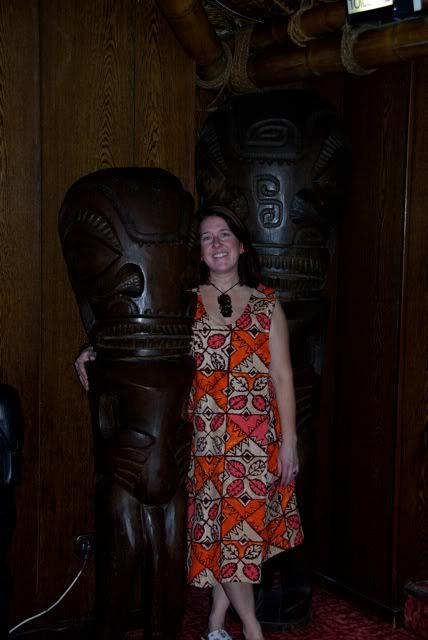 .....and WHO KNEW that the fabric Wahine Ina had acquired was related to the wallpaper at Trader Vic's London!?!?
(one of the waiters in the main dining room told me that I just HAD to check out the wallpaper because it matched!)
_________________
You can tell it's good if you light it and a blue flame comes up; that means it's good moonshine and it won't make you go blind.