Tiki Bloated wrote:
foredeckape wrote:
But, if you are up for it and not infectious, don't stay home. We haven't had to use the emergency rock salt, needle and thread since before John Winthrop was Governor. CT: zombie free since 1643!
Everything you say gives me an erection.
foredeckape wrote:
It is a sensual cross between a histrical Jacobite romance novel, science fiction and horror.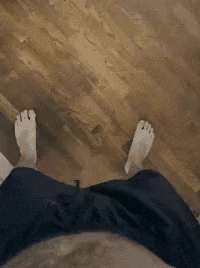 foredeckape wrote:
Emma meets Frankenstein's monster on Mars.
foredeckape wrote:
Tiki Twinkle hears it in Walter Pidgeon's voice. But it is really the tie between colonial north America and space colonization that feeds his blood. Turmoil in the old world sends explorers to the new where they discover what appears to be supernatural forces at work.
foredeckape wrote:
These forces, they discover, are the same passions that they are trying to escape.
foredeckape wrote:
The Hartford witch trails of the 1640's pre dates the famous ones in Salem by two generations. They had the highest conviction rates of any new world witch hunt. But what became of their familiars?
foredeckape wrote:
Sent from somewhere erotic